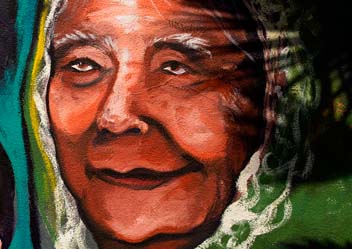 The resources on this page provide information about eligibility and other rules governing immigrants' access to federal and state economic support programs. About half the states have spent their own money to cover at least some of the immigrants who are ineligible for federally funded services. Several states or counties provide health coverage to children and/or pregnant women, regardless of their immigration status. Many state-funded programs, however, have been reduced or eliminated in state budget battles. In determining an immigrant's eligibility for benefits, it is necessary to understand the federal rules as well as the rules of the state in which an immigrant resides.
Economic Support Information
Litigation
Khudheyer, et al. v. Cuccinelli, et al. (challenge to USCIS "public charge" guidance and I-944 "Declaration of Self-Sufficiency," filed 7/13/20)
Make the Road New York, et al., v. Pompeo, et al. (challenge to three Trump administrative actions redefining "public charge," filed 12/19/19)
La Clínica de la Raza, et al. v. Trump, et al. (challenge to the Trump administration's rule on "public charge," filed 8/16/19)
Texas Health and Human Services Commission v. United States (Texas HHSC seeks to block resettlement of Syrian refugees in Texas)
Order granting motion to dismiss (6/15/16, PDF)
Judge Throws Out Attempt by Texas to Block Syrian Refugee Resettlement (6/16/16)

At NILC, we are vigilantly monitoring the Trump administration's changes to existing policy. This publication is intended to clarify what has and has not changed with respect to the rules and policies that affect immigrants' access to health, nutrition, and other critical programs. We invite you to use it as a resource when you speak with immigrants and immigrant families.