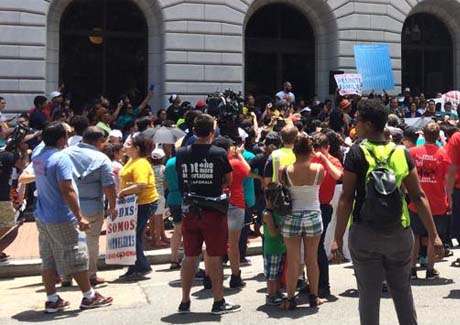 On June 15, 2012, the U.S. Department of Homeland Security (DHS) announced that it would not deport certain undocumented youth who came to the United States as children. Under a directive from the DHS secretary, these youth may be granted a type of temporary permission to stay in the U.S. called "deferred action." The Obama administration called this program Deferred Action for Childhood Arrivals, or DACA. This page provides guidance on how to apply for DACA, renew DACA, and other important information on DACA.
---
IMPORTANT NOTICE — PLEASE READ
NOVEMBER 18, 2020 — On Nov. 14, 2020, a U.S. district court in the Eastern District of New York found that the July 2020 memorandum issued by Chad Wolf, the provisions of which severely curtailed DACA and barred initial applications, was issued without legal authority because Wolf was not properly serving as the acting secretary of Homeland Security.
On Nov. 18, the court held a conference and ordered both sides in the lawsuit to submit legal briefs about what the court should require the federal government to do in order to enact its ruling. That briefing will conclude on Dec. 1, 2020. Therefore, either on or after Dec. 1 we will have more specific information about the practical effects the court's ruling will have on current DACA recipients and people who are eligible to request DACA.
If you are DACA-eligible, whether or not you already have DACA, more information about this case that is relevant to you is available at nilc.org/dacaclassaction.
MORE INFORMATION

GET OUR DACA BROCHURE