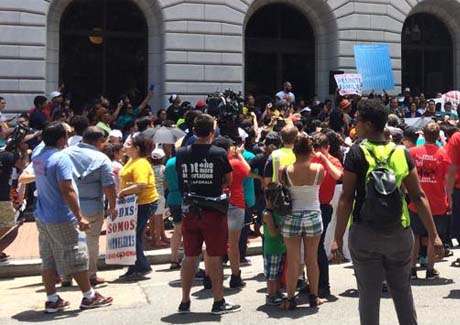 On June 15, 2012, the U.S. Department of Homeland Security (DHS) announced that it would not deport certain undocumented youth who came to the United States as children. Under a directive from the DHS secretary, these youth may be granted a type of temporary permission to stay in the U.S. called "deferred action." The Obama administration called this program Deferred Action for Childhood Arrivals, or DACA. This page provides guidance on how to apply for DACA, renew DACA, and other important information on DACA.
---
IMPORTANT NOTICE — PLEASE READ
JULY 28, 2020 — The Trump administration has made public a memorandum whose provisions limit the availability of DACA. The memo requires U.S. Citizenship and Immigration Services to reject all first-time DACA applications, to reject applications for advance parole from DACA recipients unless they are for exceptional circumstances, and to continue processing DACA renewal applications, but to grant renewed DACA and work authorization for only one year rather than two years. We are carefully reviewing the memo and will be updating this page with analysis.
MORE INFORMATION

GET OUR DACA BROCHURE