How ICE Blurs the Line between Enforcement of Civil Immigration Violations and Enforcement of Criminal Laws
THE TORCH: CONTENTSBy Joan Friedland
AUGUST 27, 2019
When Congress heads back to Washington, DC, after its long August recess, it will resume the ongoing debate over how many taxpayer dollars the U.S. Department of Homeland Security (DHS) should be allocated to do its work. Much of that debate has focused specifically on how to hold U.S. Immigration and Customs Enforcement (ICE), one of DHS's major component agencies, accountable for how much it's spending — and increasingly overspending — to inhumanely target non–U.S. citizens for detention and deportation.
ICE, in performing its various functions, has consistently blurred the line between the resources it allocates for investigating criminal activities and those it allocates to civil immigration enforcement. And ICE's increasing reliance on databases and systems outsourced to private companies has only increased its ability and tendency to blur this line.
According to ICE, the agency's Homeland Security Investigations (HSI) component investigates criminal activity, including cross-border and transnational activity, while its Enforcement and Removal Operations (ERO) unit handles interior enforcement of civil immigration laws. ICE claims that those roles are clearly distinct from one another, but the reality on the ground is different.
As the Immigrant Legal Resource Center, National Immigrant Justice Center, and National Immigration Law Center recently pointed out, "HSI's mission has increasingly focused on carrying out the Trump administration's harsh and often unlawful enforcement-only approach to migration." HSI has been involved in aggressive workplace raids, arrests of people suspected of being affiliated with gangs based on racial profiling, and "sham investigations that purport to involve child welfare but [that actually] are intended to create fear among children's loved ones and sponsors." In other words, HSI is engaging in mission-creep that has allowed it to engage in civil immigration enforcement and to carry out sweeping collateral arrests, using its authority to conduct criminal investigations as a pretext for deportations and family separations.
The blurring of lines between HSI's criminal investigative work and ERO's civil immigration enforcement is supported by an expanding immigration surveillance machinery designed to gather, manage, and use information to deport people from the U.S. We've previously reported on how ICE is vacuuming up vast quantities of data to use in immigration enforcement, relying on commercial aggregators.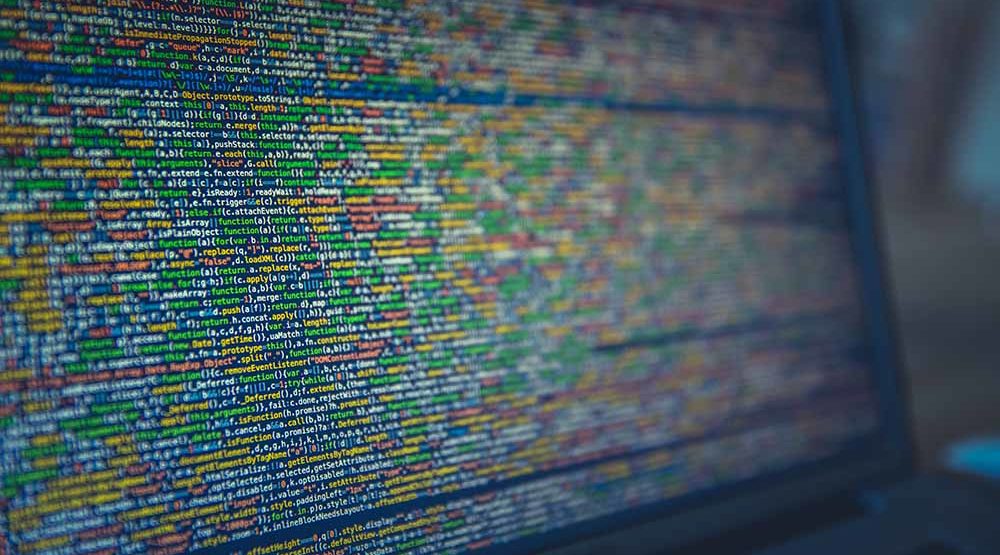 Photo by Markus Spiske on Unsplash
Here are examples of how some of those databases and systems and the HSI-ERO connection operate.
Investigative Case Management (ICM)
The private company Palantir plays an outsized role in enabling the blurring of the line between criminal and civil enforcement. Investigative Case Management (ICM), an information technology system and law enforcement management tool developed by Palantir, is used primarily by HSI for criminal and civil prosecutions and investigations. But ERO can and does use ICM to manage and query the system for information related to civil cases.
Recently released documents obtained through Freedom of Information Act (FOIA) litigation show how HSI and ERO carried out joint operations to arrest parents and family members of unaccompanied children. As pointed out by the advocacy group  Mijente, ICM played a critical role in these joint HSI-ERO operations.
An ICE privacy impact assessment describes how ICM allows ICE personnel to "create an electronic case file that organizes and links all records and documents associated with a particular investigation so they are easily accessible from a single location. It also enables personnel to link records to multiple investigations in order to draw connections between cases …."
FALCON Search & Analysis (FALCON-SA)
ICM system data are housed in the HSI Data Warehouse. It receives a direct feed once every 24 hours that contains a refresh of ICM data, including new records and edits to previously existing records.
The HSI Data Warehouse supports reporting and the export of data once every 24 hours to yet another information technology developed by Palantir: ICE's FALCON Search & Analysis System (FALCON-SA) is owned by HSI and is one component of a larger FALCON system. According to the U.S. Department of Homeland Security (DHS), FALCON-SA is a "consolidated information management system that enables ICE law enforcement and homeland security personnel to search, analyze, and visualize volumes of existing information in support of ICE's mission to enforce and investigate violations of U.S. criminal, civil, and administrative laws."
FALCON-SA routinely ingests and allows users to query information from all the FALCON components, ICM, the Immigration and Enforcement Operational Records System (ENFORCE) — which includes ICE, U.S. Customs and Border Protection (CBP), and U.S. Citizenship and Immigration Services (USCIS) arrest and investigation records — and other ICE systems. On an ad hoc basis, FALCON-SA includes commercially available or public-source data, criminal history information (including data from the National Crime Information Center as well as state and local law enforcement), information from foreign governments, and more.
Records and information in FALCON-SA may be disclosed outside DHS to law enforcement agencies at all levels of government, including fusion centers, as well as to international agencies.
LeadTrac
An HSI database called LeadTrac also provides investigative information to ERO. According to an ICE privacy impact assessment, it is owned by HSI's Counterterrorism and Criminal Exploitation Unit (CTCEU). A private technology company called T-rex has contracts to manage and modernize LeadTrac.
LeadTrac's function is "to vet and manage leads pertaining to visitors in the United States who are suspected of overstaying their period of admission or otherwise violating the terms of their admission, as well as organizations suspected of immigration violations …. LeadTrac contains the Personally Identifiable Information (PII) of suspected status violators and other individuals who may be material to a lead (e.g., family members and associates of a subject, employers, designated school officials (DSOs)). Some of these individuals may be lawful permanent residents (LPRs) or U.S. citizens."
Leads are forwarded to ERO for enforcement actions. LeadTrac provides HSI and ERO with information to further investigate and locate suspected status violators.
In announcing plans for aggressive round-ups of immigrant families, the acting director of ICE recently said that "[e]very city and every state in this country is a border city and a border state." We can expect that the HSI-ERO collaboration will continue its draconian enforcement policies throughout the country and that ICE surveillance and monitoring systems will continue to grow. It remains critically important to understand and challenge how this occurs and to remind members of Congress that we should be cutting funding to both HSI and ERO and holding both subagencies accountable for how they are using their resources.
---
Joan Friedland is a NILC consultant and the primary author of our report "Untangling the Immigration Enforcement Web: Basic Information for Advocates about Databases and Information-Sharing Among Federal, State, and Local Agencies." She formerly was a managing attorney at NILC.