Anywhere we are planted we are capable of blooming
THE TORCH: CONTENTSBy Abigail
FEBRUARY 21, 2018
I am a Jamaican-born, American-raised, Black-immigrant woman. Before President Obama's executive order, Deferred Action for Childhood Arrivals (DACA), I was what you'd consider an undocumented immigrant. In some respects, I still am. Why? Because President Trump has ended DACA.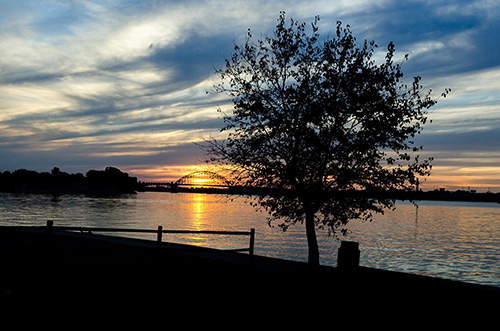 I strongly believe anywhere we are planted we are capable of blooming. As a child living in Jamaica, I had to walk five miles each day just to get clean water to drink and bathe. Every day was a struggle. I remember at the age of nine coming from school and immediately going to the river to get water for my grandmother to cook. Though I knew how tiring and exhausting my walk to get water or to go to school would be, that never stopped me. I lived in a one-bedroom house made of board and zinc, with a poorly covered outside bathroom. Although I had to grow up early in order to help my family, I consider the hardships of my early life an important source of my strong work ethic today.
Days before my twelfth birthday, I was brought to America. I consider my arrival to America my flight to make a difference in the world. When I arrived, it was not what I envisioned. We lived in a neighborhood that was dangerous and infested with gangbangers. It was a crime-driven neighborhood. Staying after school for club meetings and activities meant that I had to walk home by myself each day, even at night, but I never backed down from those challenges.
When I was a sophomore in high school, I found out that I was classified as an undocumented immigrant. Finding this out in high school was challenging, because at that time I was excelling in academics and sports. I became ashamed of my undocumented status. I did not want to be identified or answer any questions about being at the top of my class, yet not applying to college. I did not tell anyone I was undocumented until my senior year. I remember closing my counselor's door and disclosing my information to him. I felt like a criminal. But I am not a criminal.
After I told my counselor, he introduced me to many groups around campus that supported undocumented immigrants. He told me I could still go to college, but there were so many barriers because I was not eligible for financial aid. There were many support groups for undocumented immigrants, but there were no Jamaicans in those groups. My minority status was further pronounced, as not one person in those awareness groups looked like me. As I sought out scholarships, they did not apply to me, as they were mostly for Latinos. Most of my days and nights were spent researching scholarships. The only thing that kept me going was my faith in God.
I must have applied for over fifty scholarships. Nonetheless, I received an academic scholarship from a small university, which made my transition to college more affordable. While in college, I wanted nothing to do with undocumented immigrants. It was a part of me that I hid from many people. I never disclosed it to any of my friends. Even though I was doing internships, researching resources for undocumented immigrants, I never included myself as a case study. At this time, the DREAM Act was on its way to becoming a law, but it failed, falling eight votes short. It was then I realized that I could not wait on others.
During the last year of my undergraduate education, former President Obama gave young immigrants who were brought to this country [as children] an opportunity to be free from deportation. I remember sitting at home and tears falling from my eyes because I knew it meant that I could legally work in the country that I consider my home. President Obama's plan meant that I could drive, and have proper identification. However, the work is not done; the deferred action of DACA is merely a two-year stint. There is still work to be done.
After I graduated from my undergraduate institution, I pursued my master's in public policy at another prestigious university. I graduated at the top of my class. Immediately after graduation, I started working with an underserved community. After working in that community for a few months, I was promoted to a leadership role where I currently manage individuals who want to work in underserved communities.
With President Trump's presidency, my work is not done. My passion to serve in education is connected to my passion to serve the undocumented community. Undocumented students grow up with legal access to public education, but they face legal barriers to higher education. A small number make it to college on scholarships and private loans, but they are in the shadows of their peers because they are afraid to reveal their undocumented status. Therefore, they are not in the forefront — silenced by their own fears and deterred by legal barriers. I am not a criminal; I am well educated and making a positive difference in the United States — like millions of immigrants in our history.
"Abigail" is a pseudonym. Abigail is a DACA recipient living in Delaware.
To learn more about what you can do to help people like Abigail, visit www.nilc.org. And you can do more: Call Congress at 1-478-488-8059 and insist that your senators and representatives support and vote for the bipartisan Dream Act now!