Side by Side: Provisions of the 2010 and 2017 Dream Acts and DACA

Last revised JULY 21, 2017
The table below compares the provisions of the recently introduced (2017) Dream Act with parallel provisions of the Deferred Action for Childhood Arrivals (DACA) program and the Dream Act of 2010, which Congress failed to pass. (Download the full table by clicking on the PDF icon, above.)
Use the buttons to jump to a specific provision:
Age Limits
Continuous Presence in the U.S.
Physical Presence in the U.S.
Immigration Status
Education Track and Military Service Track Guidelines
Work Track instead of an Education Track Requirement?
Good Moral Character and Background Check
Process/Path to Naturalization
Fees and Back Taxes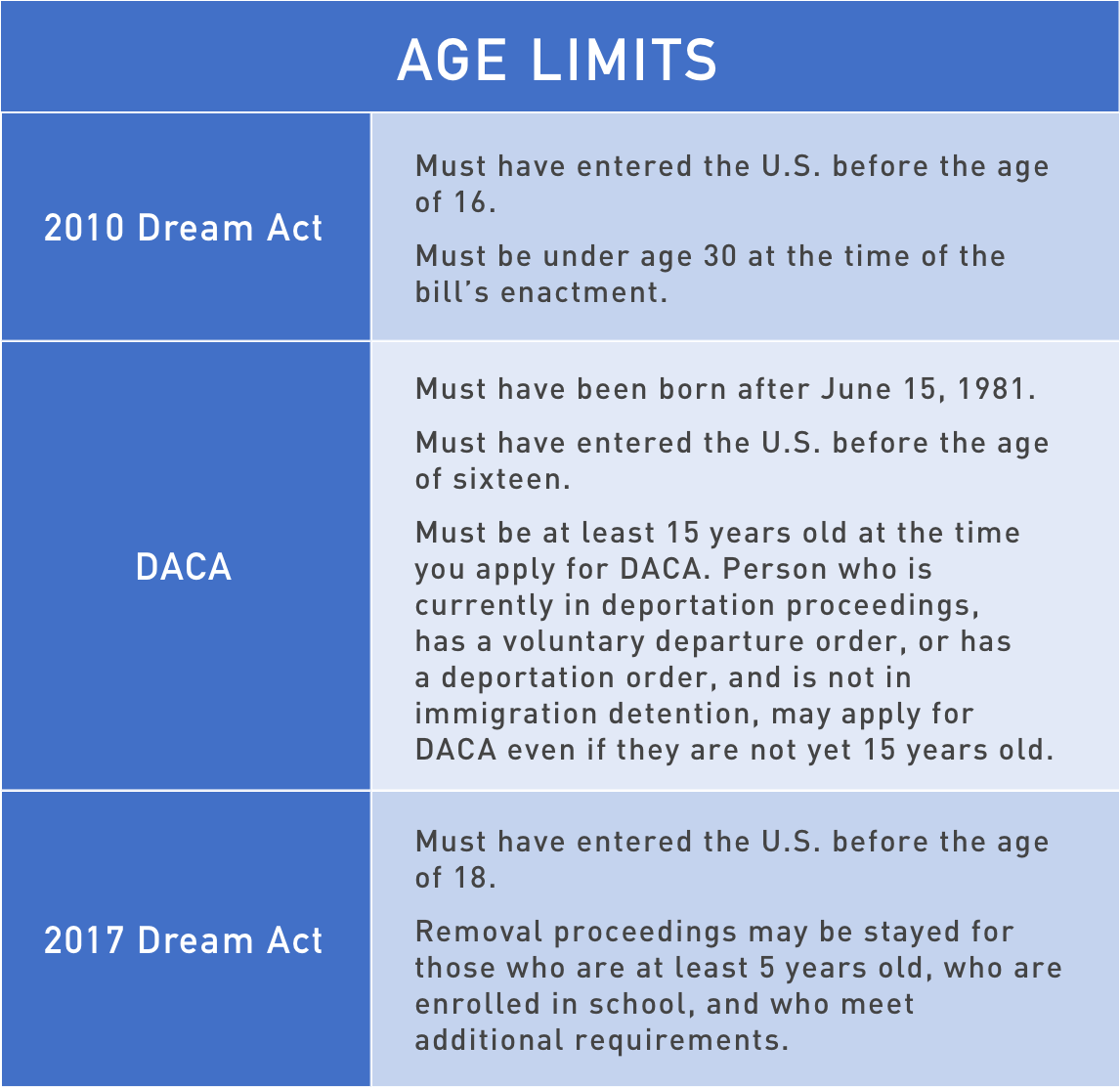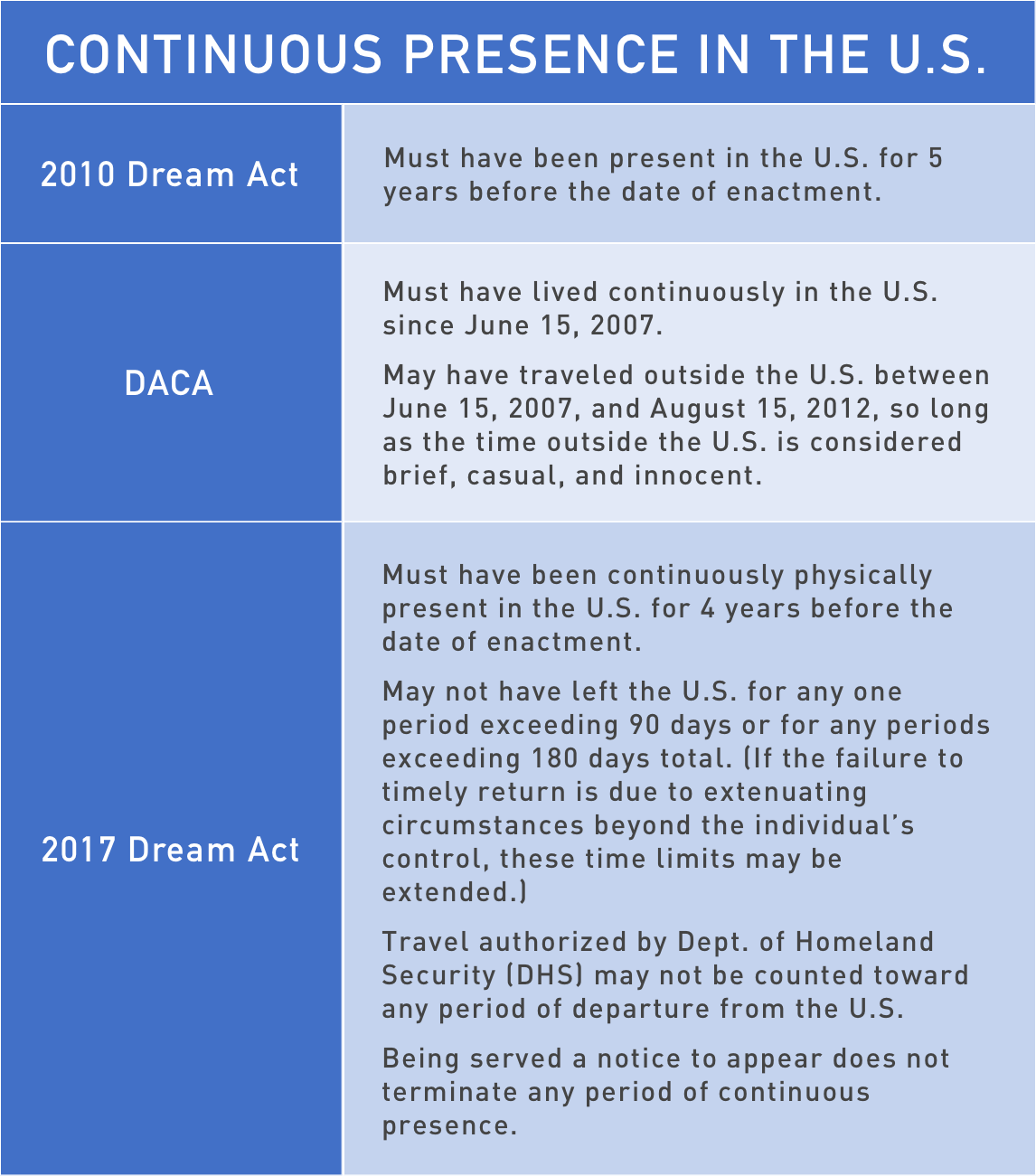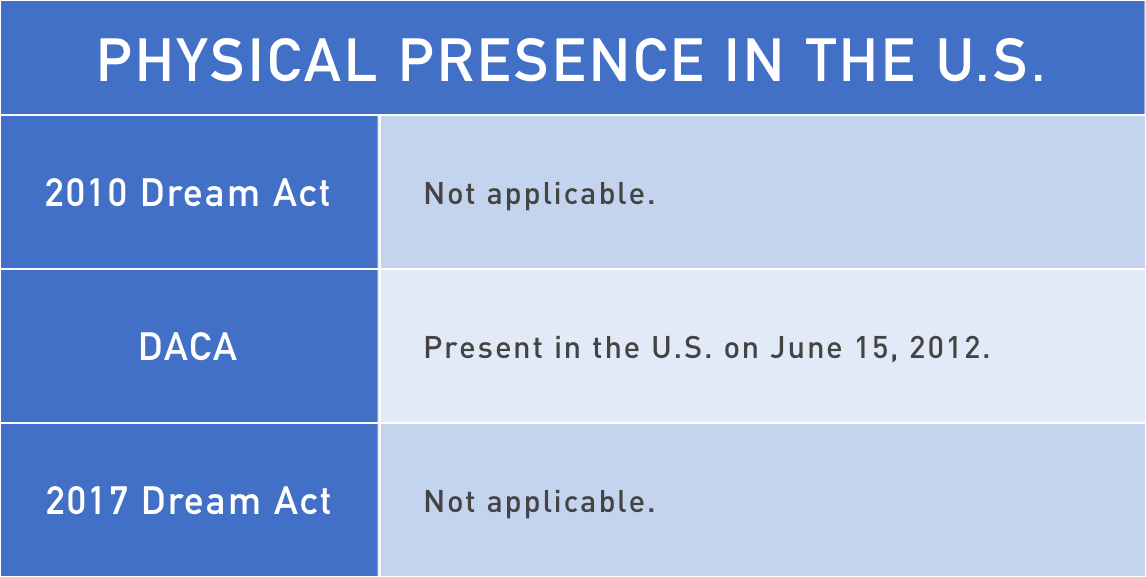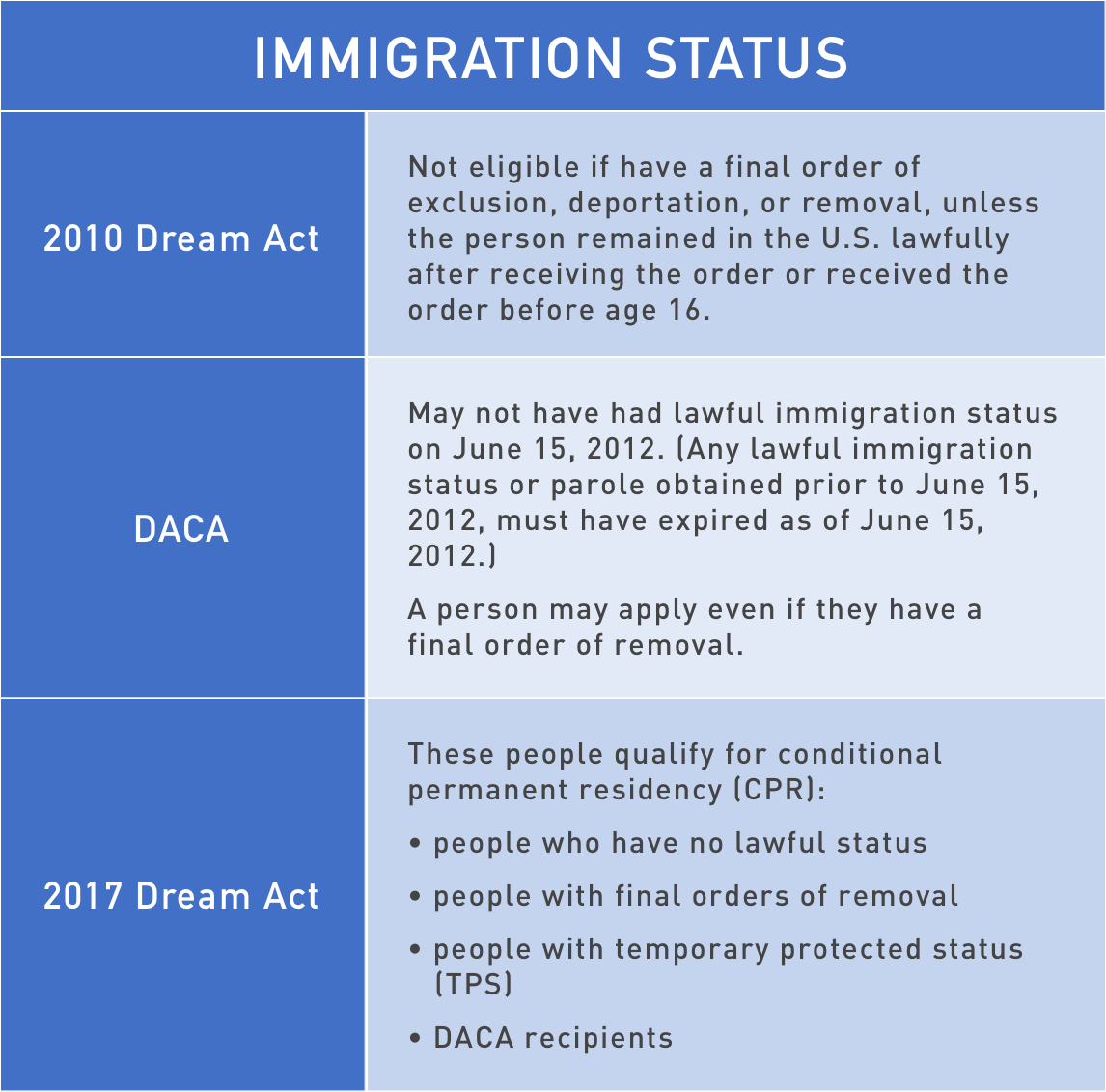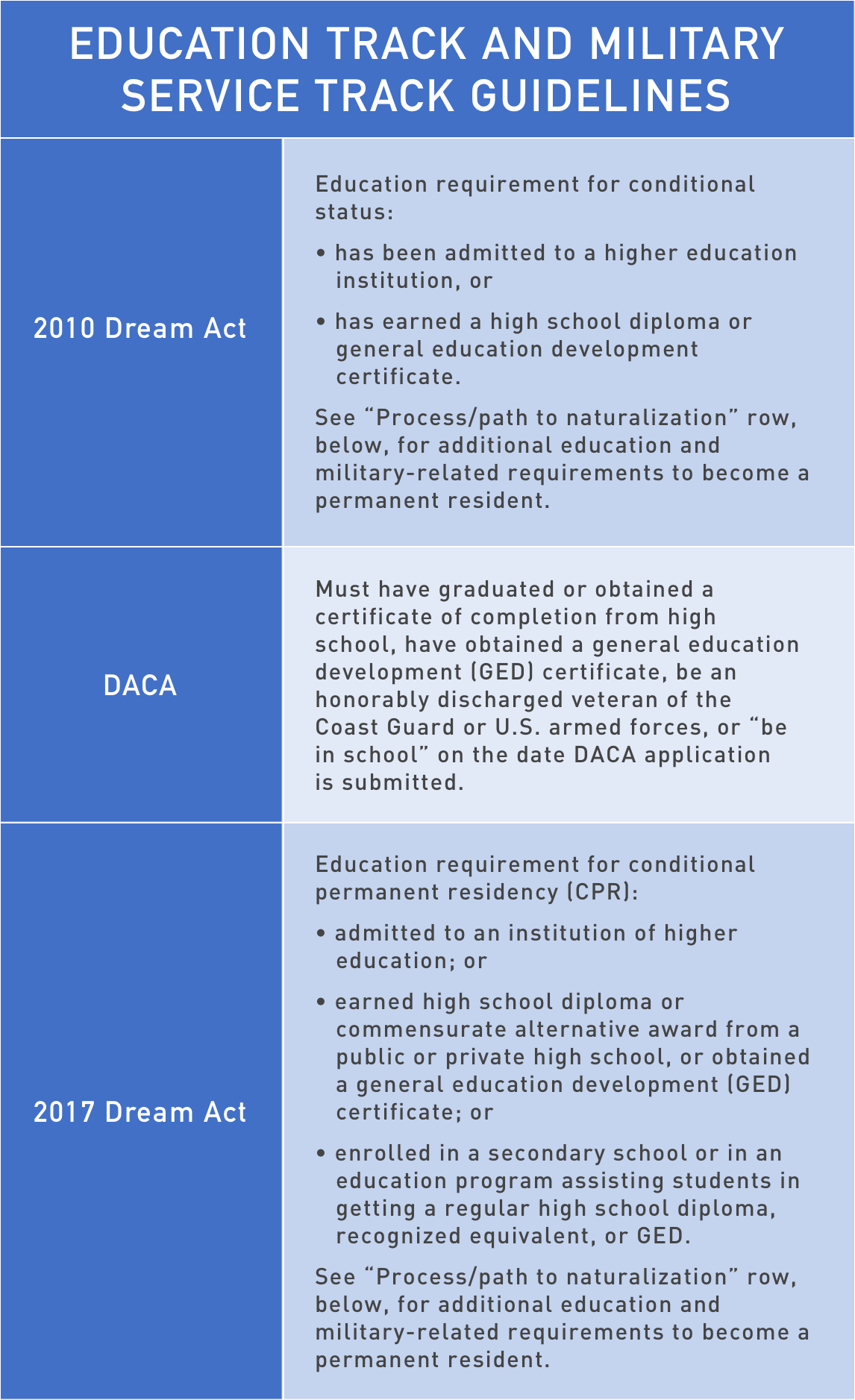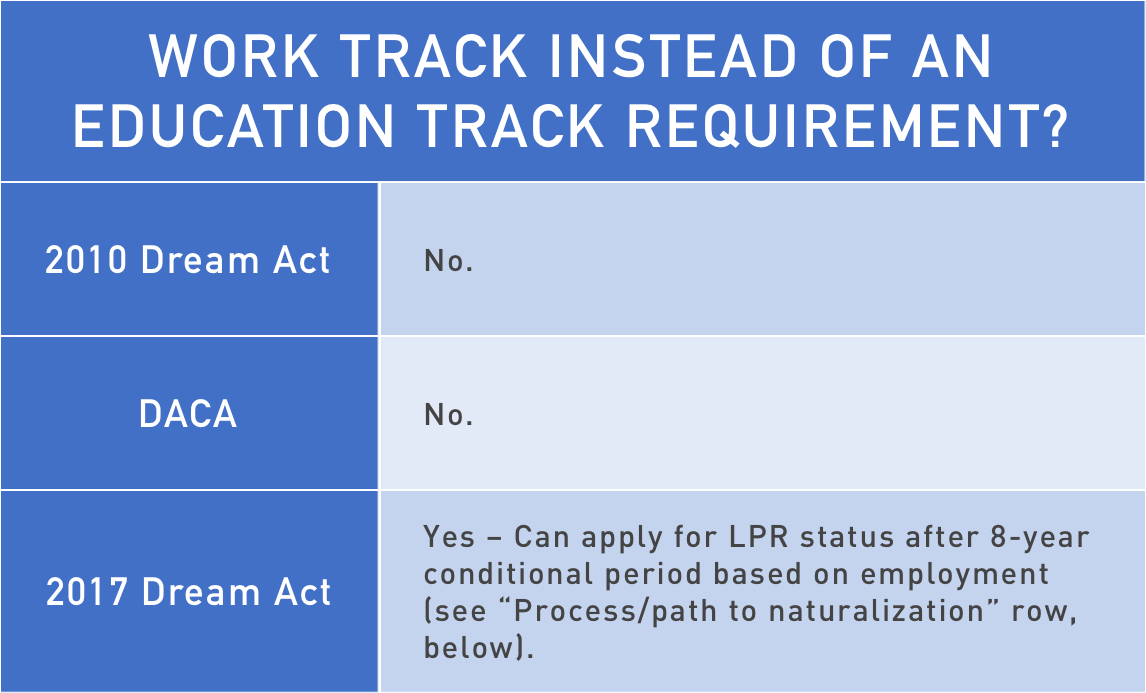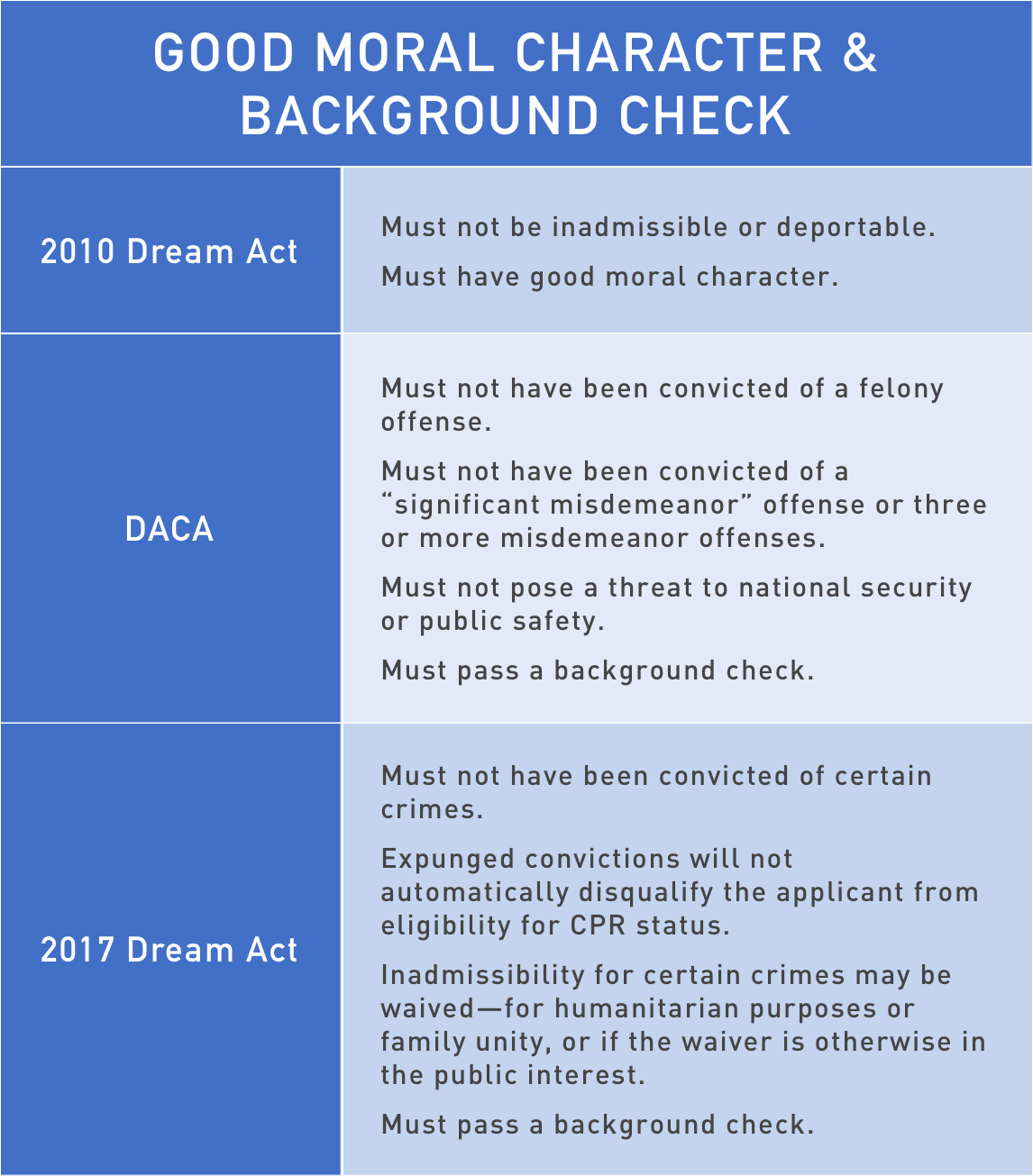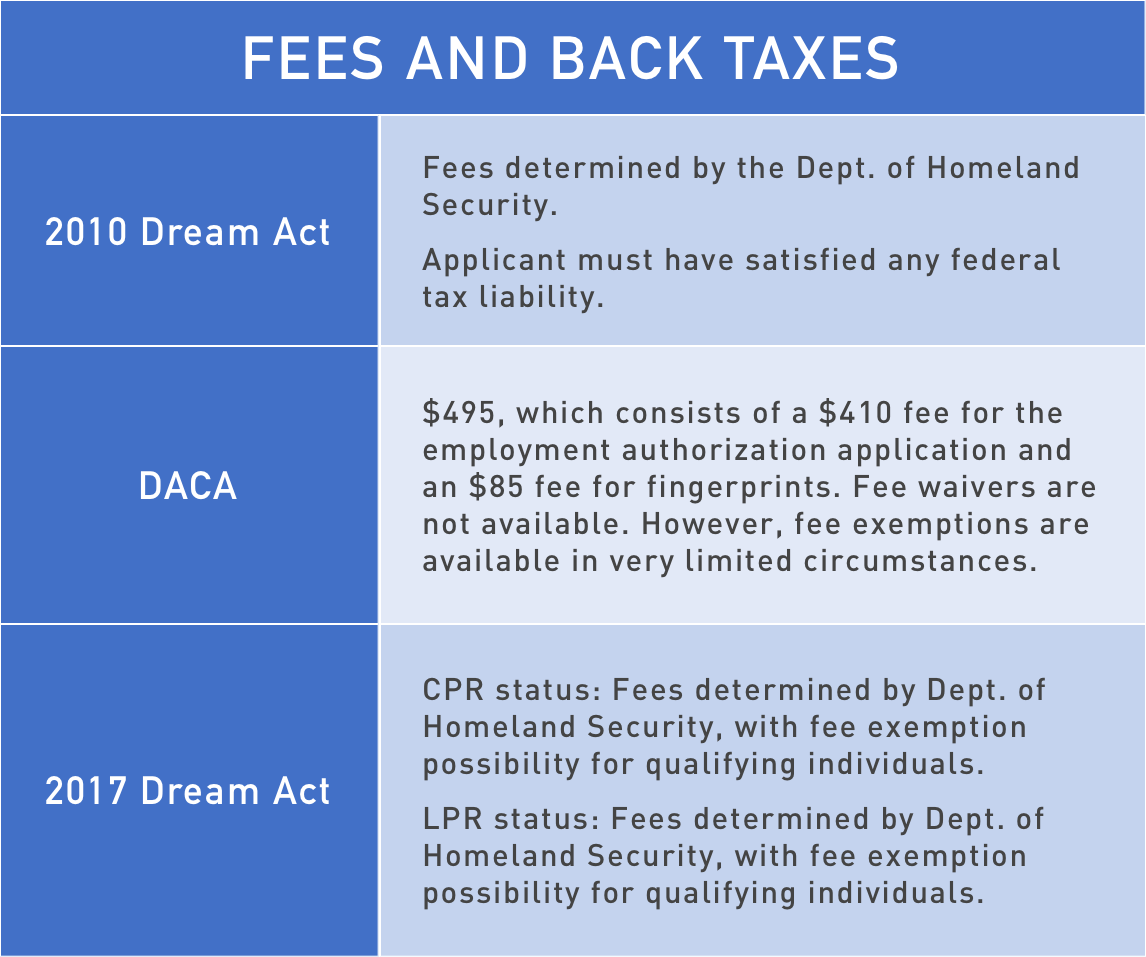 Provisions compared include those having to do with age requirements, continuous and physical presence in the United States, immigration status at the time of applying, Education and Military Track guidelines, the availability of a Work Track, good moral character and background checks, whether each provides a path to naturalization, application fees, and tax liability.