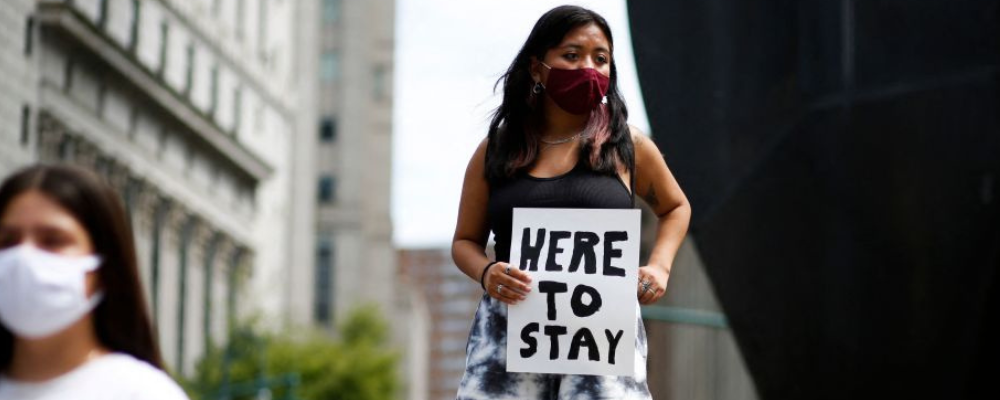 The Urgent Fight for DACA
Updated November 2022 
This year marked the 10-year anniversary of the DACA program, a transformational policy which has allowed more than 825,000 immigrant youth to pursue their work and educational dreams, better provide for themselves and their loved ones, and contribute more fully to their communities. Today the fight for DACA continues in the courts.
On October 5, 2022, the Fifth Circuit Court agreed with the district court that DACA is unlawful on both procedural and substantive grounds — in other words, the 2012 DACA memo was unlawfully published without required notice-and-comment procedures. For now, those who currently have DACA or had it at any time in the past can file for renewals of their DACA and work permits. However, the federal government is currently not granting applications from first-time applicants and anyone whose DACA status expired more than one year ago. In fact, the government is not even processing these applications.
DACA is not a permanent solution, nor does it provide a pathway to citizenship for immigrant youth and their loved ones. For DACA recipients, the past decade has meant living with chronic uncertainty and stress. Living life in two-year increments or from court decision to court decision destabilizes our communities and stops people from living to their fullest potential.
Despite many promises over the past years, Congress has yet to deliver permanent protections for DACA recipients. With DACA once again being attacked in court, we must press Congress to pass a pathway to citizenship for DACA recipients now. Add your name to urge Congress to act. >>>