2019 Awards
Honoring Courageous Luminaries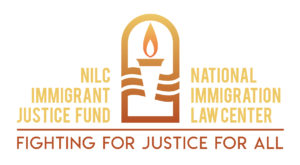 On October 3, 2019, join the National Immigration Law Center and the NILC Immigrant Justice Fund as we celebrate the immigrant justice movement's collective accomplishments to forcefully challenge the Administration's punitive and repressive policy agenda, and ensure that low-income immigrants and refugees can thrive and live freely, safely, and with dignity. There are so many great advocates to celebrate in this important work; please come to cheer them on!
All event proceeds help sustain our work to advance justice, equity, and opportunity for low-income immigrants and their families.
For sponsorship opportunities or to reserve your tickets contact Lucy Brandon at (213) 481-6048.
21 Savage, Atlanta-based, multi-platinum rapper and producer
For helping to shine a light on our country's broken immigration system by speaking out against the way he was aggressively targeted and detained earlier this year by ICE for overstaying his visa.
Somos Un Pueblo Unido
For their unsung work along the border in New Mexico to promote worker and racial justice.
Gibson, Dunn & Crutcher LLP
For the firm's pro bono legal support in a case challenging retaliatory immigration enforcement against farmworker leaders organizing for justice.
Event Sponsors
We deeply appreciate the following
sponsors (confirmed to date) for their generous support:
Catalyst Sponsors
Trailblazer Sponsors
National Immigration Law Center 
& NILC Immigrant Justice Fund
Board of Directors
Champion Sponsor
Torchbearer Sponsors
Beacon Sponsors
American Federation of State, County and Municipal Employees
California Teachers Association
Gursey | Schneider LLP
Los Angeles County Federation of Labor
United Food and Commercial Workers, Local 770
United We Dream Network


Allied Sponsors

Alameda Health Consortium
Allegiance Strategies LLC
American Immigration Lawyers Association – So. CA Chapter
Coalition for Humane Immigrant Rights of Los Angeles
Kazan McClain Satterley & Greenwood, APLC
USC Center for the Study of Immigrant Integration