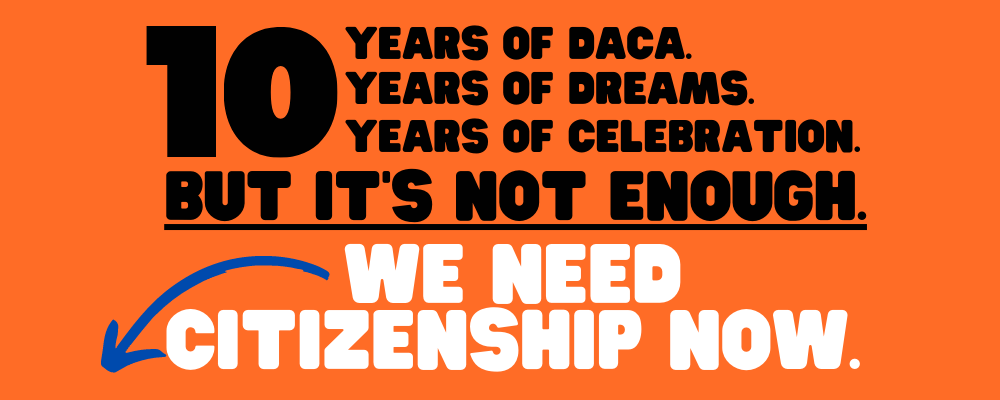 Tell Congress: Pass Permanent Protections for Immigrant Youth
2022 marks the 10-year anniversary of the announcement of the DACA program, a transformational policy which has allowed more than 825,000 immigrant youth to pursue their work and educational dreams, better provide for themselves and their loved ones, and contribute more fully to their communities.
DACA's impact is enormous and reaching this significant 10-year milestone is a testament to the power, organizing, and tenacity of immigrant youth who advocated for and defended DACA throughout the past decade.
At the same time, because we have arrived at a decade of DACA with no permanent protection or pathway to citizenship for immigrant youth and their loved ones, the past 10 years have also meant chronic uncertainty and stress for DACA recipients. Living life in two-year increments or from court decision to court decision destabilizes our communities and stops people from living to their fullest potential.
Despite many promises over the past years, Congress has yet to deliver permanent protections for DACA recipients. If you stand with immigrant youth, now is the time to make it clear to Congress that they must act. We do not need any vague statements of support or delays; we need action on permanent protection before the end of this year.