Court Ruling in Texas

Threatens Future of DACA: Urge

Congress

to Create a Pathway to Citizenship to Protect Our Communities!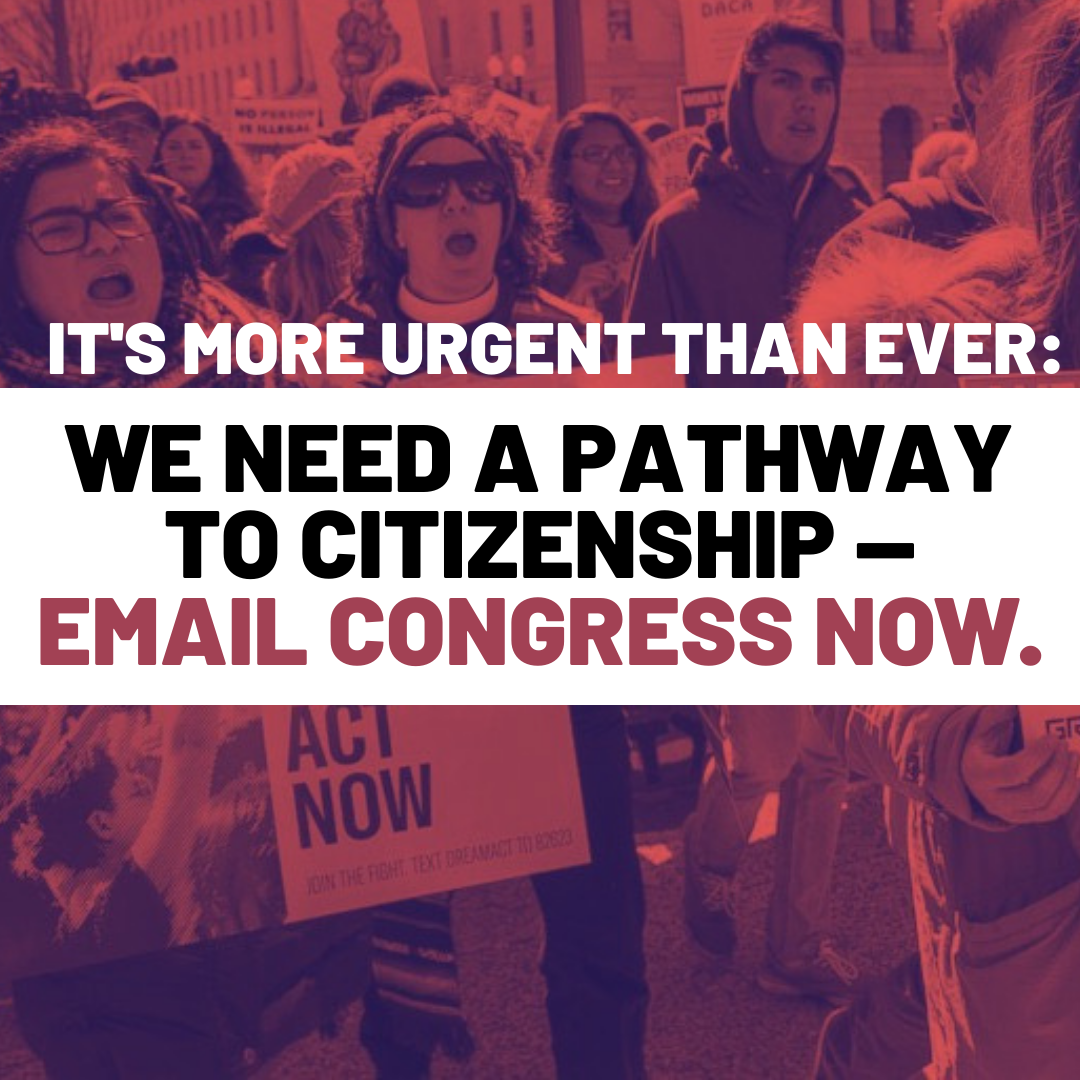 On Friday, July 16, a U.S. district court in Texas ruled that Deferred Action for Childhood Arrivals (DACA) is unlawful. This decision, after years of political attacks, throws hundreds of thousands of immigrant youth into uncertainty. Enough is enough. Now, more than ever, we must raise our voices to demand that Congress act swiftly to provide a pathway to U.S. citizenship for immigrant youth and all 11 million undocumented immigrants who call the U.S. home.
DACA has improved the lives of hundreds of thousands of people. The policy has been transformative and opened the door for undocumented immigrants who grew up in the U.S. to get their education, start businesses, and support their families — without fear of deportation.
NILC has long been a leader in fighting alongside immigrant youth to ensure that they can remain and thrive in this country. We helped conceive and implement DACA. When the previous administration tried to end it, we defended DACA alongside our courageous plaintiffs all the way to the Supreme Court — and won — then kept fighting in the courts until it was fully restored. Now all of our progress is at risk again.
Now is the time for Congress to use the budget reconciliation process to create a pathway to citizenship for 11 million undocumented immigrants in this country.
Email your member of Congress to act today! >>>